Beef for Sale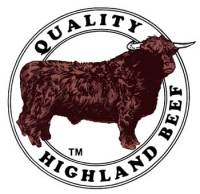 Looking for nutritious and delicious Highland Beef? 
Check our listing below to find a seller near you! 
Listing on this page is FREE with your paid NEHCA membership. 


If you'd like to be listed please send us an email at info@nehighlandcattle.org!
Check back often as this list will continue to grow! ​​


What does this logo mean? 
The Quality Highland Beef logo on a listing signifies that that producer is a member of the American Highland Cattle Association's Quality Highland Beef program. To learn more about the QHB program, or to become a member click 
here
!​
MAINE
NEW YORK
PENNSYLVANIA
Thunder Hill Farm, LLC
42 Bell Rd. Waterford, ME
Contact: Dottie Bell
              207-583-4146
              dbell.thf@gmail.com
Where/how to buy:

Quality Highland Beef can be purchased at our farm by appt, or at the Bridgton Farmers Market every Saturday, all year from 8am-1pm. Contact by email or phone to place order.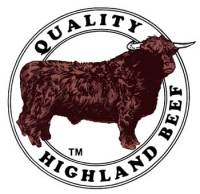 Treasure Hill Highlands
2727 Colesville Rd. 

Harpursville, NY 13787
Contact: Virginia Gans & Douglas Townsend

t.h.highlands.tds.net
Where/how to buy: On site operation, please call for farm tour and additional info. Varying availability- specializing in steak and burger

Bull Run Farm
Lehighton, PA
Contact: Dwight & Marianne

              Eisenhauer
              610-972-5140
              bullrunfarm05@yahoo.com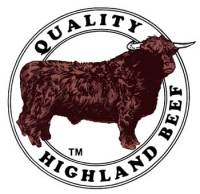 Sugar Hill Farm
165 Muenster Rd. St. Marys, PA  15857
Where/how to buy: 

Meat can be purchased by sending an email as instructed on the website.  Meat can be picked up at our farm or at our home in Hummelstown, PA. 
www.sugarhillfarmpa.com
​
Meldrim Meadows
Central Square, NY
Contact: Margaret Meldrim
              315-668-0304
              mmeadows1@hughes.net
Where/how to buy:

MASSACHUSETTS
Seawind Meadows, LLC
54 Bristol Street Dennis, MA

Contact: Laura McDowell-May
              508-776-7150
              seawindmeadows@gmail.com
Where/how to buy:

By appointment; Orleans Summer & Winter Markets; Harwich Farmers Market; Truro Farmers Market; Cape Abilities, 6A Dennis
Facebook:  Seawind Meadows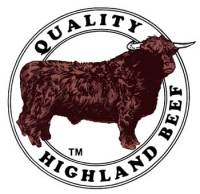 Selby Highlands
4757 Reese Rd, Erie PA 16510
Where/how to buy: 

High Point Farms, LLC
Trumansburg, NY
Contact: Tina
              607-279-7495
              highpointfarmstburg@msn.com 
Where/how to buy:

At Farm Store, by appointment and/or at the T-burg ShurSave Grocery - Rt 96 Trumansburg
www.highpointfarms.net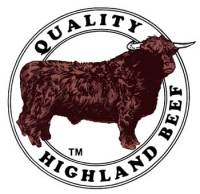 NEW HAMPSHIRE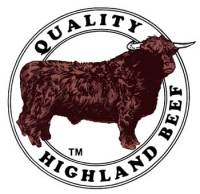 Star Lake Cattle Company
Springfield, NH
Contact: Todd Richardson
              603-748-1576
              starlakefarm@msn.com
Where/how to buy:

Wurzbach Farms

Contact: Rich and Mary Wurzbach
Where/how to buy: 
We sell Quality Highland Beef. Order your family pack today! Contact us at the Farm. 
​
Purdy Neat Place
Lockport, NY
Contact: Barbara Page
              716-491-0712
              barb@purdyneatplace.com
Where/how to buy: Call the farm
Website: www.purdyneatplace.com     
Oxbow Stock Farm
1593 Washington Road Goshen, NH 
Contact: Jim & Susan Carrick
              603-863-4494
Where/how to buy:

Call farm for info or visit us at the Newport Farmers Market in Newport, NH every Friday from 3-6pm from June to Columbus Day.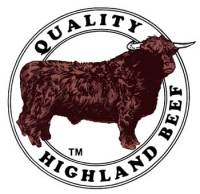 Wagner Highland Farms, LLC

Contact: Mary Louise Wagner
Where/how to buy: 
We sell whole, 1/2, or 1/4 in Spring and Fall. Please call us. You pay butcher, USDA inspected. 
​
Spring Flight Farm, LLC
321 Charles Storch Rd.

Elmira, NY 14903
Contact: John & Jacquelyn Chotkowski 
              607-731-3487
              chotbeck@stny.rr.com

Where/how to buy:
Call for details


    

Miles Smith Farm

56 Whitehouse Rd. Loudon, NH 03307
Contact: Carole Soule
              603-783-5159
              beef@milessmithfarm.com
Where/how to buy: We sell both livestock and beef cuts. Farm store is open Weds & Sat 10-6, Thurs & Fri 2-6pm, or by appt. 
Ridgeville Farm

8480 Gee Rd. Canastota, NY 13032
Contact: Matt and Wendi Campbell
              315-697-9647

              mattcamp@twny.rr.com

Where/how to buy:
Beef sold by whole, 1/2, or 1/4 at the farm


    

Mandico Cattle Company

174 Gile Rd. Nottingham, NH 03290
Contact: Conrad & Kathy Mandsager
              603-679-3480
              cmandsager@gmail.com
Where/how to buy: 
Wholes, halves, and quarters for sale