Beef for Sale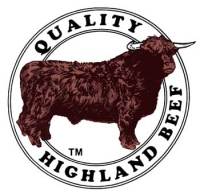 Looking for nutritious and delicious Highland Beef? 
Check our listing below to find a seller near you! 
Listing on this page is FREE with your paid NEHCA membership. 


If you'd like to be listed please send us an email at info@nehighlandcattle.org!
Check back often as this list will continue to grow! ​​


What does this logo mean? 
The Quality Highland Beef logo on a listing signifies that that producer is a member of the American Highland Cattle Association's Quality Highland Beef program. To learn more about the QHB program, or to become a member click 
here
!​
MAINE
NEW YORK
PENNSYLVANIA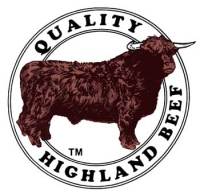 Thunder Hill Farm, LLC
42 Bell Rd. Waterford, ME
Contact: Dottie Bell
              207-583-4146
              dbell.thf@gmail.com
Where/how to buy:

Quality Highland Beef can be purchased at our farm by appt, or at the Bridgton Farmers Market every Saturday, all year from 8am-1pm. Contact by email or phone to place order.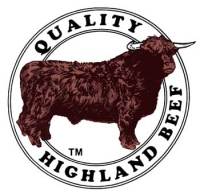 Treasure Hill Highlands
2727 Colesville Rd. 

Harpursville, NY 13787
Contact: Virginia Gans & Douglas Townsend

t.h.highlands.tds.net
Where/how to buy: On site operation, please call for farm tour and additional info. Varying availability- specializing in steak and burger

Bull Run Farm
Lehighton, PA
Contact: Dwight & Marianne

              Eisenhauer
              610-972-5140
              bullrunfarm05@yahoo.com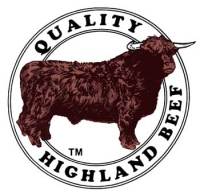 Selby Highlands
4757 Reese Rd, Erie PA 16510
Where/how to buy: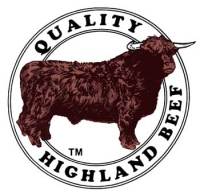 Peavey Farms

3280 Pickett Rd.
Madison, NY 13402
Contact: Keith Peavey
              315-263-2130
              keith@tiains.com
Where/how to buy:

At the farm and delivery is available to Syracuse NY area. Available in halves, quarters and 1/8th's by hang weight. Grass raised and option of grass or grain finish. USDA processed, vacuum sealed for BEST quality. Daily by appointment.
 
MASSACHUSETTS
Seawind Meadows, LLC
54 Bristol Street Dennis, MA

Contact: Laura McDowell-May
              508-776-7150
              seawindmeadows@gmail.com
Where/how to buy:

By appointment; Orleans Summer & Winter Markets; Harwich Farmers Market; Truro Farmers Market; Cape Abilities, 6A Dennis
Facebook:  Seawind Meadows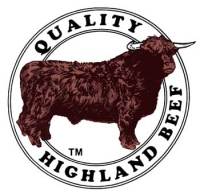 White Oak Hollow Farm

Columbia Crossroads, PA 16914
Contact: Charlie and Teeja Orr
Where/how to buy: 
call or email for details 
​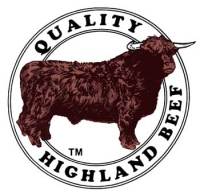 NEW HAMPSHIRE
Spring Flight Farm, LLC
321 Charles Storch Rd.

Elmira, NY 14903
Contact: John & Jacquelyn Chotkowski 
              607-731-3487
              chotbeck@stny.rr.com

Where/how to buy:
Call for details


    

Star Lake Cattle Company
Springfield, NH
Contact: Todd Richardson
              603-748-1576
              starlakefarm@msn.com
Where/how to buy:

Ridgeville Farm

8480 Gee Rd. Canastota, NY 13032
Contact: Matt and Wendi Campbell
              315-697-9647

              mattcamp@twny.rr.com

Where/how to buy:
Beef sold by whole, 1/2, or 1/4 at the farm


    

Oxbow Stock Farm
1593 Washington Road Goshen, NH 
Contact: Jim & Susan Carrick
              603-863-4494
Where/how to buy:

Call farm for info or visit us at the Newport Farmers Market in Newport, NH every Friday from 3-6pm from June to Columbus Day.
Miles Smith Farm

56 Whitehouse Rd. Loudon, NH 03307
Contact: Carole Soule
              603-783-5159
              beef@milessmithfarm.com
Where/how to buy: We sell both livestock and beef cuts. Farm store is open Weds & Sat 10-6, Thurs & Fri 2-6pm, or by appt. 
Mandico Cattle Company

174 Gile Rd. Nottingham, NH 03290
Contact: Conrad & Kathy Mandsager
              603-679-3480
              cmandsager@gmail.com
Where/how to buy: 
Wholes, halves, and quarters for sale